Read about the accomodation types in Raja Ampat – homestay, dive resort or liveaboard.
Homestay:
The cheapest is to stay at a homestay but you will not have electricity 24/7 and ensuite bathroom is uncommon as most of them have a shared toilet and no hot water. Also diving can be difficult as the dive centers do not accept outside tourists and you will have to dive with some local guide. This might not be the safest dive as gear can be unserviced properly and the boats can be overcrowded.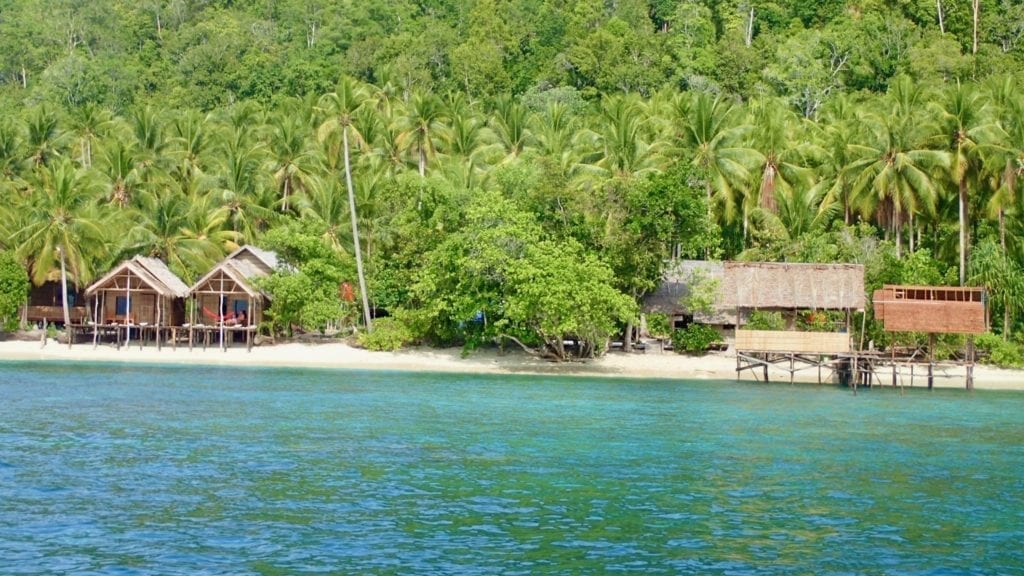 Liveaboard:
For the ones who want to explore more regions and are comfortable with spending 24h on a boat, liveaboard are the best option. You will leave from Sorong and get to explore all the 4 kings including the remote Misool.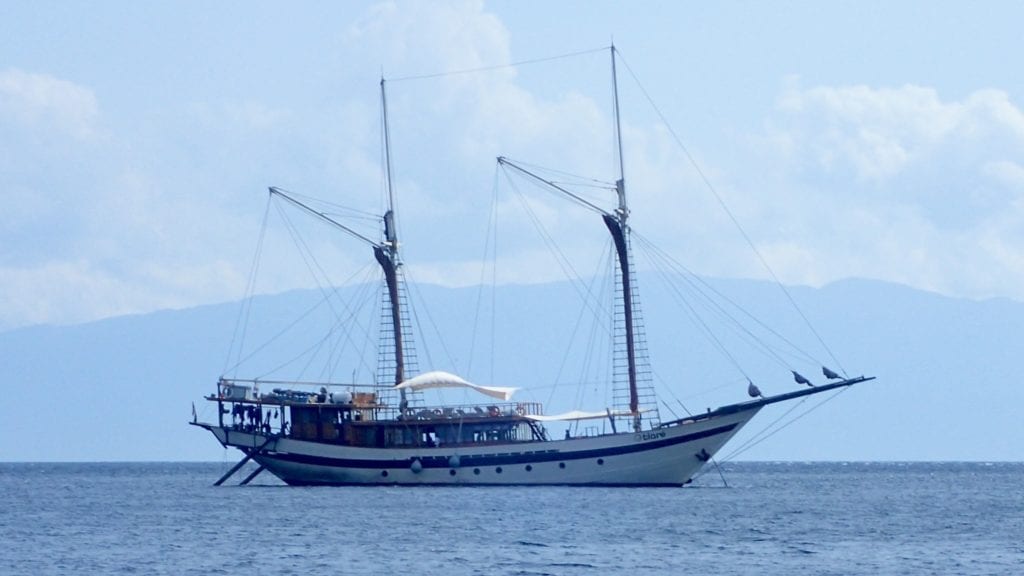 Dive Resort:
The last option for those who prefer to sleep on land is to stay in a dive resort that has a certified dive center onsite. The most common type of housing is the traditional papuan over the water bungalow with ensuite bathroom, 24/7 electricity and hot water. Having the dive center onsite can maximize the number of dives (usually up to 4 dives/day) and also provide options for snorkelers.
My experience:
I have stayed at Papua Paradise Eco Resorts dive resort placed on a small island near Batanta and opted for their unlimited diving package provided by Gangga Diver, a PADI Five Star Dive Center. I would recommend this for the following reasons:
They can provide transfer from Sorong to the hotel with speedboat;
There is a house reef on both sides of the island when you want a chill day at the hotel;
They offer full board.
Food:
Considering there are no restaurants of to go options you will totally depend on the meals provided by your host. Also there are no stores or markets so bring whatever you might need.
The full board in Papua Paradise Eco Resorts is excellent and is very well balanced between traditional and western food. The variety is good enough, the meals are plenty and tasty and between meal snacks are provided.
---
Find more details about Raja Ampat in this post.