The USAT Liberty was a 125 m / 415 feet long transporter torpedoed in World War II in the Strait of Lombok by a Japanese submarine. The ship was badly damaged and it was beached in Tulamben. Beside sandy beaches, Bali is home of active volcanoes so in 1963 an eruption of Mount Agung slid it offshore leaving it to rest on a black sandy bottom, submerged in 5 m / 16 feet to 30 m / 99 feet of water.
USAT Liberty is one of the most popular wreck dives in the world due to its accessibility. It can be dived by everybody regardless of level or certification. Also this is a shore dive so it can be dived regardless of the sea conditions.
Tulamben Bay is a marine protected area full of marine life that can be seen surrounding the wreck as a beautiful artificial reef was created.
Liberty Wreck is an easy dive that has a good mix of marine life and wreck exploration.

DIVETIP
My dive:
I took a day trip from Legian and after leaving early in the morning we were ready for diving the Liberty wreck at 11:30 am.
For the first dive we covered the bow of the wreck that sits at 30 m / 99 feet on a black sandy bottom. The bow is nicely covered by soft corals and even a barrel sponge. After some swim-throughs, a big gun can be observed covered by the corals. This is an easy dive with a maximum depth of 22 – 25 meters / 72 – 82 feet.
Second dive is in the shallower area were the Stern section lays on the volcanic sand. The large structure of the boat can still be observed even it is difficult to tell where the metal parts come from if you are not a boat expert. There is also a gun in the stern area at 20 m / 65 feet. A lot of ladders and rails can be seen while you head to the midsection. This is an easy dive with a maximum depth of 22 meters / 72 feet. You can plan to end your dive with a safety stop in the stern area to explore more.
This divesite is the most popular in Bali and one of the most accesible wreck dives in the world leading to a lot of tourists. Unfortunately there are moments during the dive when the area is overcrowded or you see to many bubbles.
Liberty Wreck is not a typical wreckdive because there is no area to penetrate and the condition of the wreck makes it difficult to identify the boat. What makes the dive special is the ecosystem and the artificial reef developed around USAT Liberty with beautiful hard and soft corals.
Check my Liberty diving experience in the following clip:
Getting there:
The dive site is accessible from shore from Tulamben beach so based on your accommodation location you will only need a road transportation. Most of the dive center also provide car or shuttle transfer. Even that the island is small the transfer to Tulamben will take 2-3 hours from South Bali.
When to visit Liberty Wreck:
The monsoon can make a rough sea because of the strong winds so it is recommended to be avoided during December through April and late July to September. The water temperature is around 26°C / 79°F and visibility is good with values around 20 / 65 feet.
What you`ll see:
Wreck, Bumphead Parrotfish, Sweetlips, Pufferfish, Surgeonfish, Angelfish, Pufferfish, Trevallies, Moorish Idol, Moray Eels, Turtles, Clownfish, Anemones, Porcelain Crab, Sea Fans
Dive rating:
---
Wreck Dives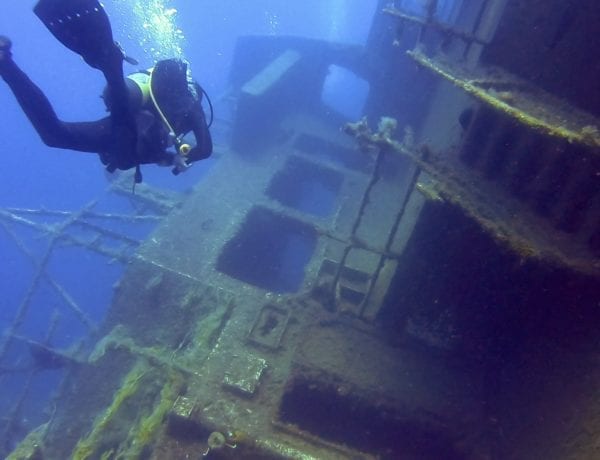 Review and tips about diving Zenobia shipwreck in Larnaca Cyprus. This is one of…
July 1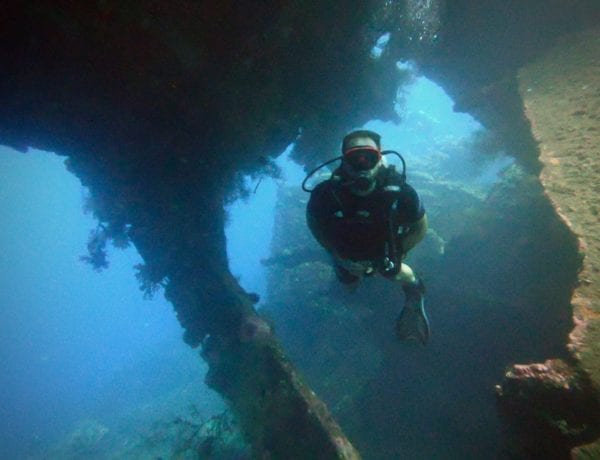 Diving USAT Liberty – one of the best wreckdives in the world. Reviews and…
September 9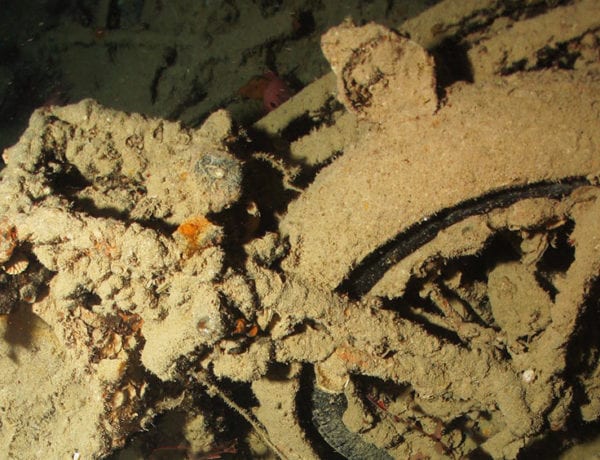 Scuba Diving Thistlegorm, one of the best wreck dives in Red Sea and in…
June 1
You can check scuba diving in Bali video.