Home of temples, rice terraces and lush tropical forests, Ubud is the cultural capital of Bali. Ubud is not all about wellness, relaxation and meditation so if you are not a spiritual person, there are plenty adventures ready to be discovered in Ubud. We recommend you to explore everything from jungle-dominated landscapes to local culture and spirituality. We have selected the best things to do and included in our Ubud travel guide.
Top things to do in Ubud, Bali:
Monkey Forest
Monkey Forest is a nature reserve, residence of long-tailed macaques, located in the center of Ubud. The monkeys are completely accustomed with humans and usually interact with tourists. Landscape is dominated by the tropical forest and large vines but man made bridges or moss-covered statues are well hidden. Beside from being a natural reserve, the forest is home to three Hindu temples. Read more in the guide for Monkey Forest.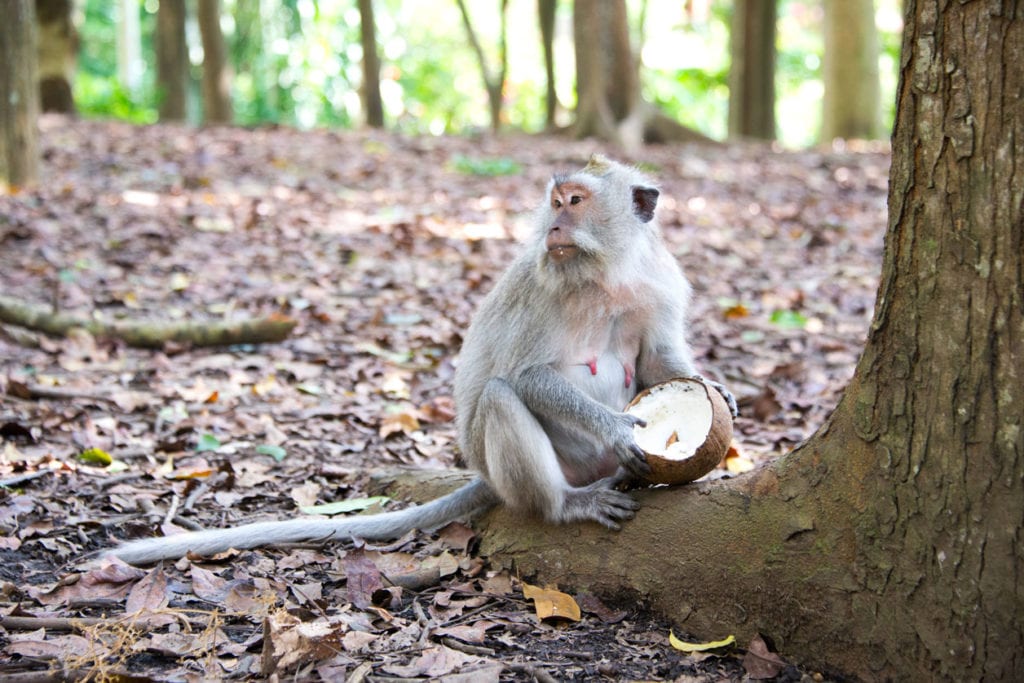 Cultural and spiritual landmarks
Known as the cultural capital of Bali, Ubud has the highest concentration of cultural and art attractions in the island. This is the best place to explore Balinese culture. Beside the Hindu culture you will have the chance to discover non-religious artwork.
With well-preserved Balinese architecture, Puri Saren Agung is the palace of Ubud Royal Family. One of the most important landmarks in Ubud, is best known for the various traditional performances that are held every evening in the palace yard. Being near Ubud Art Market it is a good way to end a shopping day.
Cultural and Art attractions :
Tirta Empul water temple;
Stone-carved Goa Gajah temple;
Pura Taman Saraswati;
Neka Art Museum;
Agung Rai Museum of Art.
Shopping
If you look for souvenirs or traditional crafts Ubud is the place to be. From local shops to high-quality boutiques you will find authentic gifts for every budget.
Ubud Art Market earned huge popularity among tourists. The market is opened daily and the variety of products is overwhelming. You can find a great variety of cultural and religious art crafts like statues of Buddha, Vishnu or Garuda. Also brightly colored sarongs, batiks, silk clothing and handmade woven bags are available. Most of the goods found here are local products from Bali villages.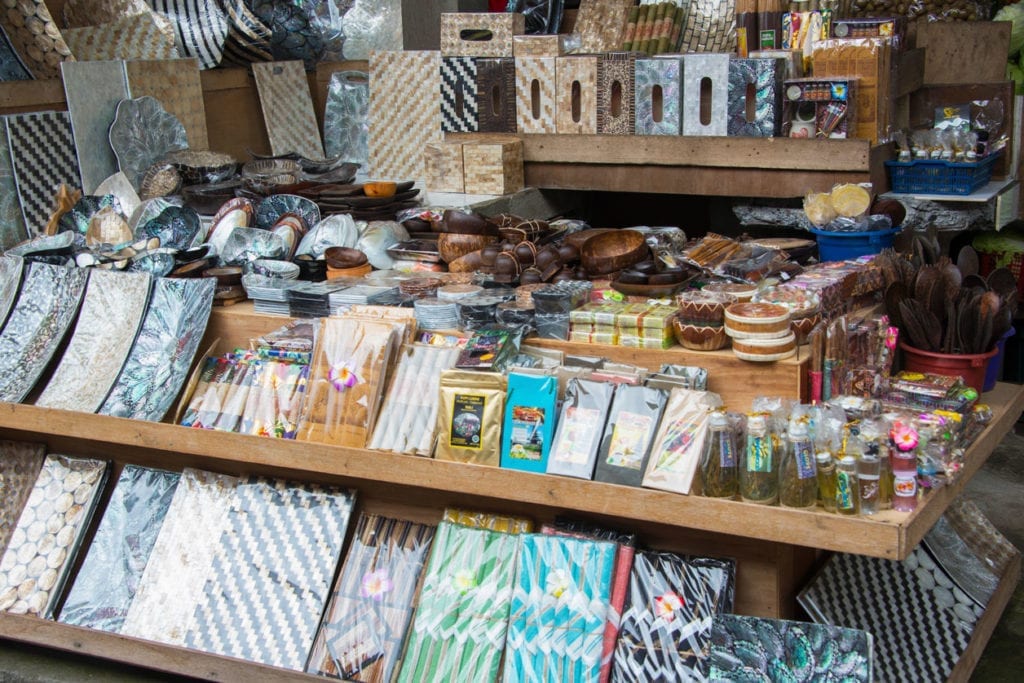 Jalan Monkey Forest is a narrow street with boutiques and coffee shops. Most of them have beautiful design, large display windows and you will find quality souvenirs. This area is known for fashion items, but you can also find silver jewelry and natural leather products.
In Ubud you will find many handcraft and organic shops with a wide variety of products like soap and bath salts, james with unique flavors, natural essential oils used for aromatherapy or handmade homewares.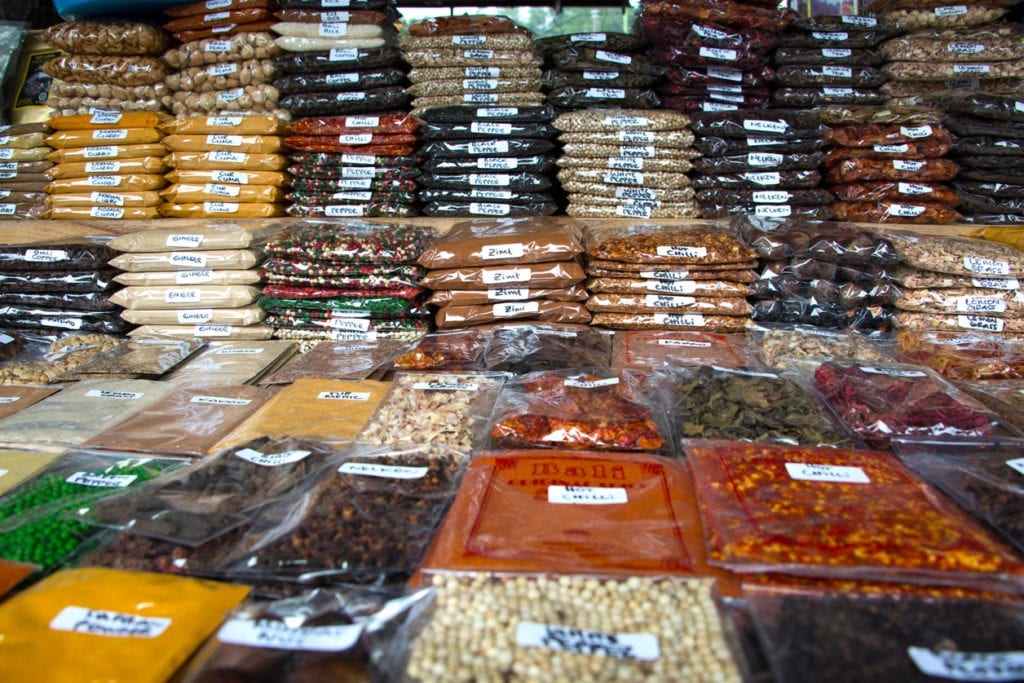 Coffee | Kopi Luwak
Bali is the Asian coffee capital. Here is the best place to enjoy a good coffee even if you look for a cozy place or to go. Coffee workshops are a great opportunity to learn about roasting and to improve your taste. We are not coffee drinkers but we tasted the local world renowned Kopi Luwak. The taste cannot be expressed in a review so everybody should taste for themselves.
Restaurants
For such a small town like Ubud the gourmet restaurant offering is above average. From Balinese food to European dishes, the food scene is incredibly variated. In Ubud fine dining restaurants are affordable compared to other destinations. For vegans, Ubud is a great destination with many restaurants that serve raw meals, prepared with organic ingredients and a fine dining touch. You can find nice views while taking dinner as many eateries are in scenic places like rice paddies or forest.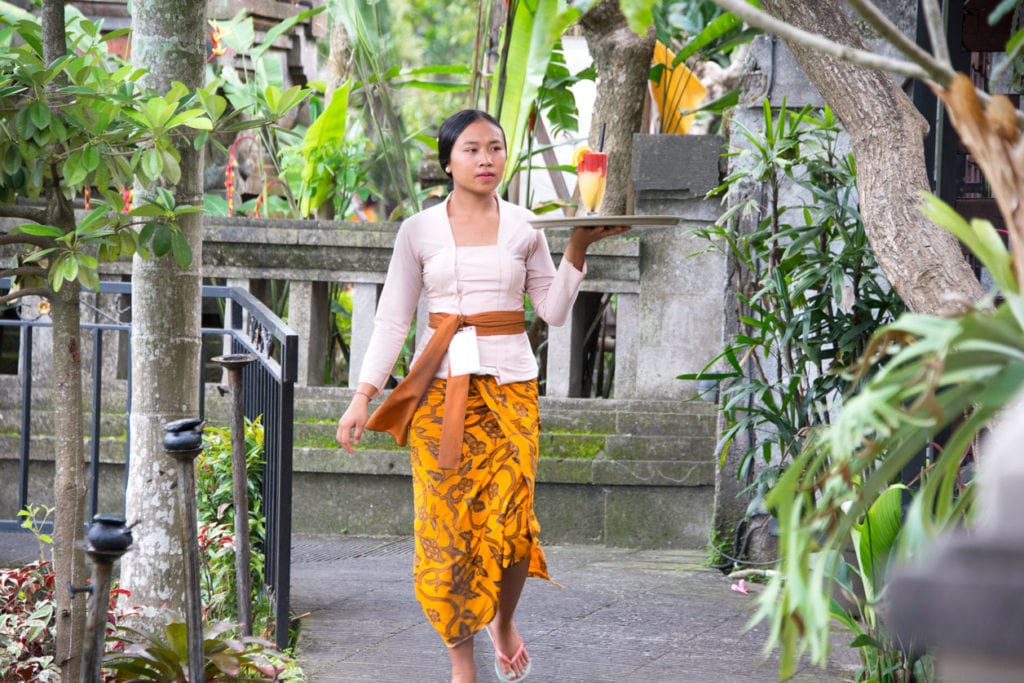 Tegallalang Rice Terrace
Located 20 minutes drive from Ubud, Tegallalang  is the most popular rice terrace in Bali. This area feels like you're in rural Bali, a million miles away from the city. Unfortunately being so accessible, it can be very crowded. If your stay in Ubud is to short for other rice terraces, Tangallalang is the best option. Instead, if you have enough time, it's worth going to Jatiluwih rice terrace.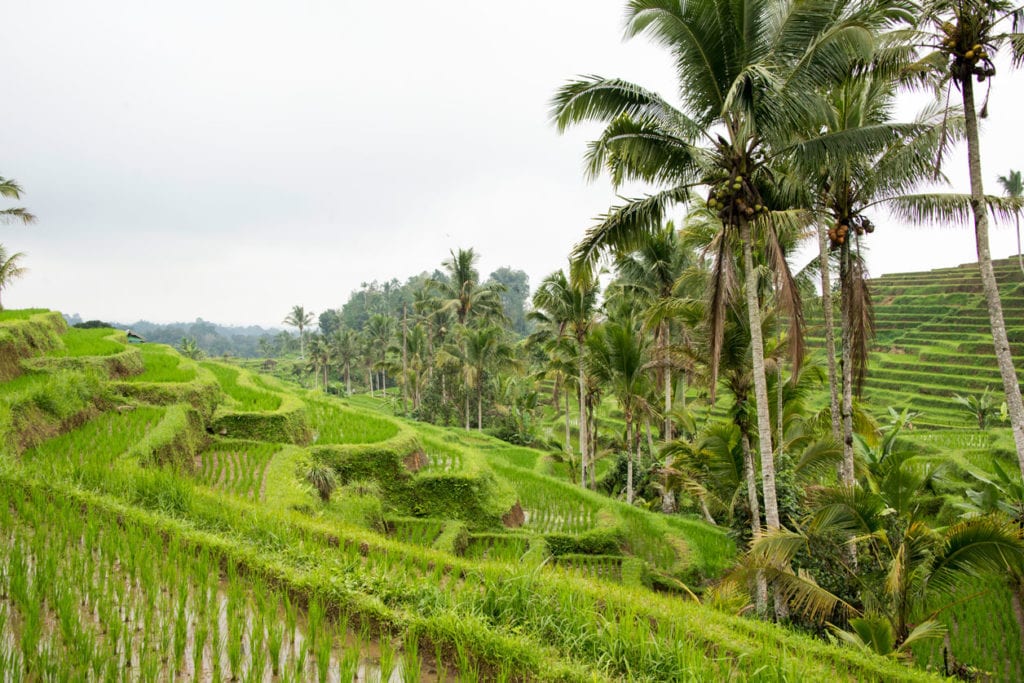 Bali Swing
If you are looking for Instagram famous locations, Ubud Bali swing is one of them. Here are several swings and suspended nests located in different terraces. The landscape is incredible with a beautiful river valley surrounded by palm trees and lush jungle.
Despite the higher than average Indonesia fees (35 USD), Bali swing is a crowded place, with a waiting line for the perfect picture. If you just want to have fun you can use the swing without running for pictures and will have a nice day.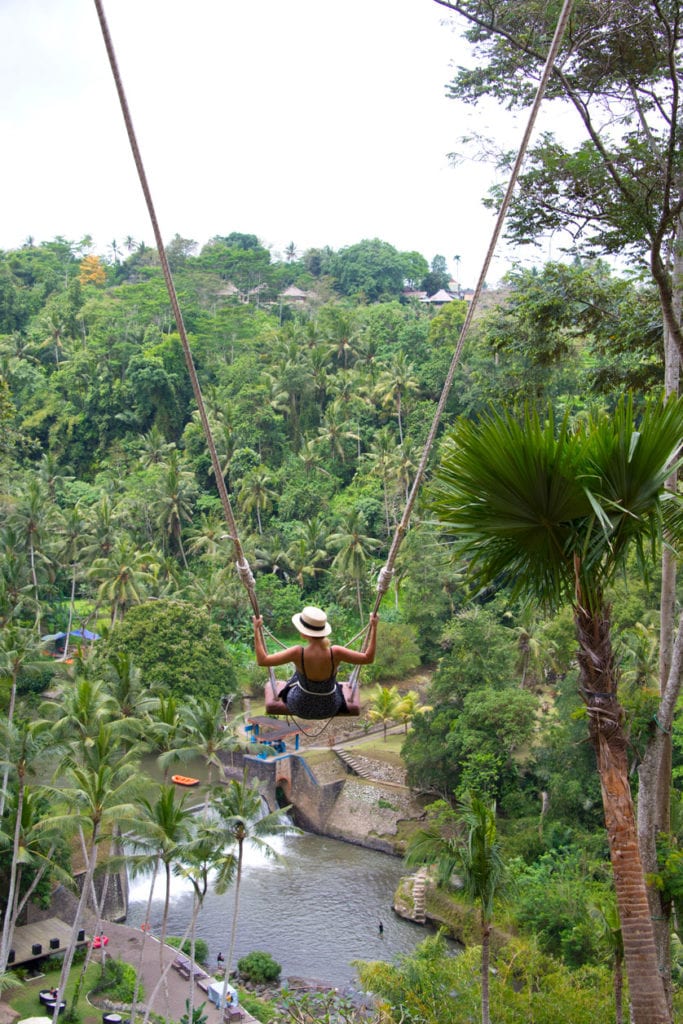 Other activities:
Goa Gajah Temple
Tegenungan Waterfall
Tirta Empul Temple
Take a cooking class
Practice Yoga
---
---