For nature lovers Monkey Forest is a must see in Bali. Located in the middle of the town, it is a lush green oasis where Balinese long-tailed macaques spend most of their days. The monkeys have the entire jungle to explore and they are not enclosed at all, but enjoy human visitors and are very easy to encounter. Ubud Monkey Forest, also known as the Sacred Monkey Forest of Padangtegal is both a nature reserve and a Hindu temple complex.
The three Hindu temples are important spiritual places for the local community. Pura Dalem Agung or The Great Temple of Death is the main temple in the monkey forest and is dedicated to the goddess Shiva. Pura Benji, the temple of Holy Spring, is a place of purification of body and soul. The third one is Pura Prajapati where the deceased are temporarily buried. Every five years there is a mass cremation ceremony.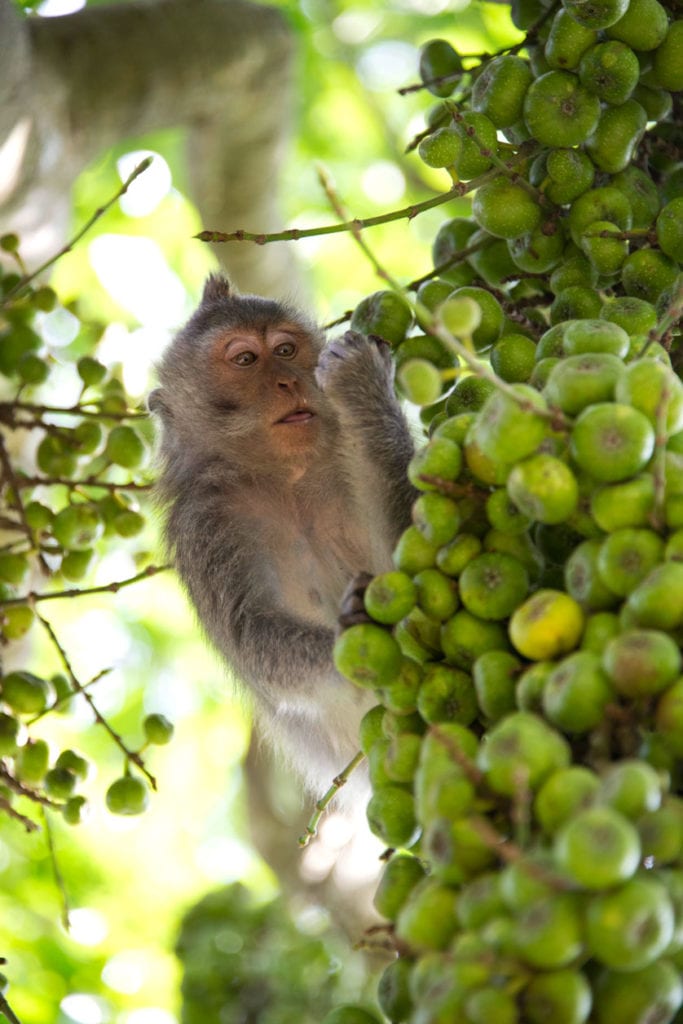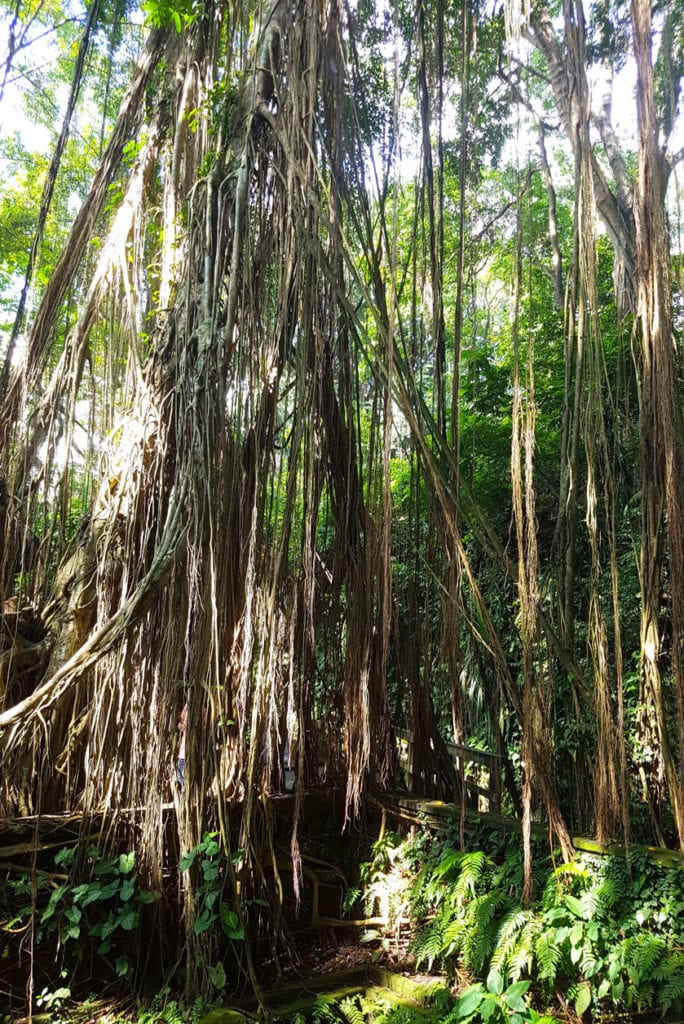 Tropical forests with dense foliage, long vines hanging from banyan trees and little sunlight covering the Hindu sculptures and sacred temples create an ancient and mystic vibe. While most of the sanctuary is open for tourists, there are a few areas of the temples that are closed to the public and are used only for praying.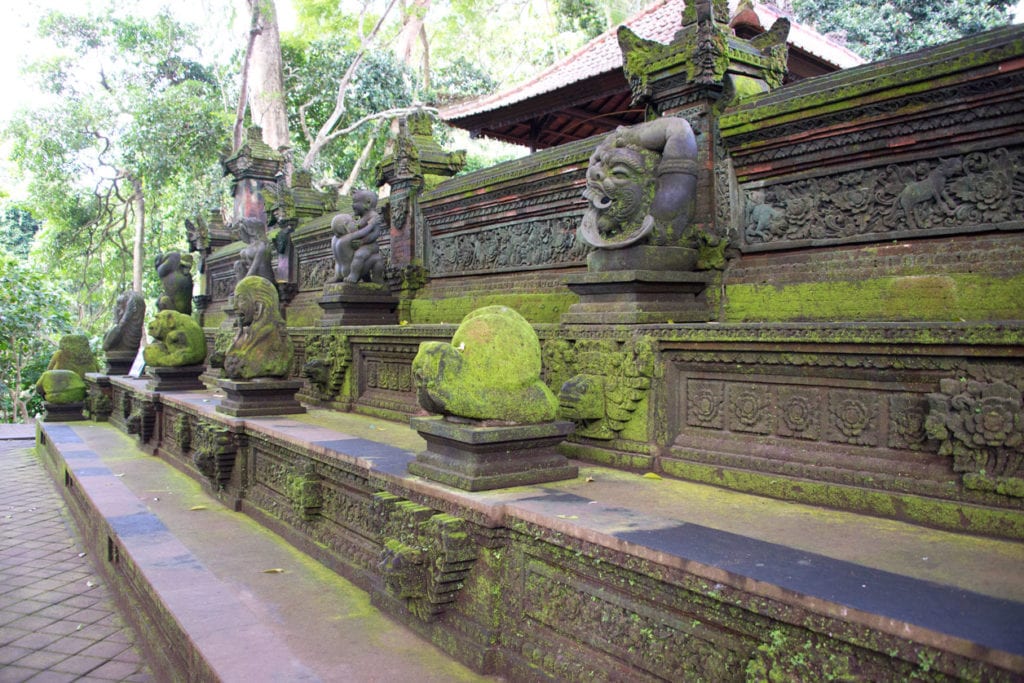 Our experience:
As soon as we passed the entrance we were welcomed by playful monkeys. They were everywhere – eating fruits from the ground, swinging vines, mother monkeys breast-feeding their babies or massaging and picking out bugs from each other's fur. Generally, monkeys ignore humans but if you tease them with food, try to approach and touch them, or make eye contact they might become aggressive. You should also take care of your personal belongings (earrings, accessories, sunglasses, cameras) as monkeys like to steal them. 
Although there are many stories about aggressive monkeys most likely the tourists did not follow the local guidelines. During our visit they were friendly as they only jumped on us and posed for photos. One of the monkeys opened our backpack and took some of the things out of it.
Do not bring big backpacks or poorly closed bags as the monkeys will be curious to look inside.

DIVETIP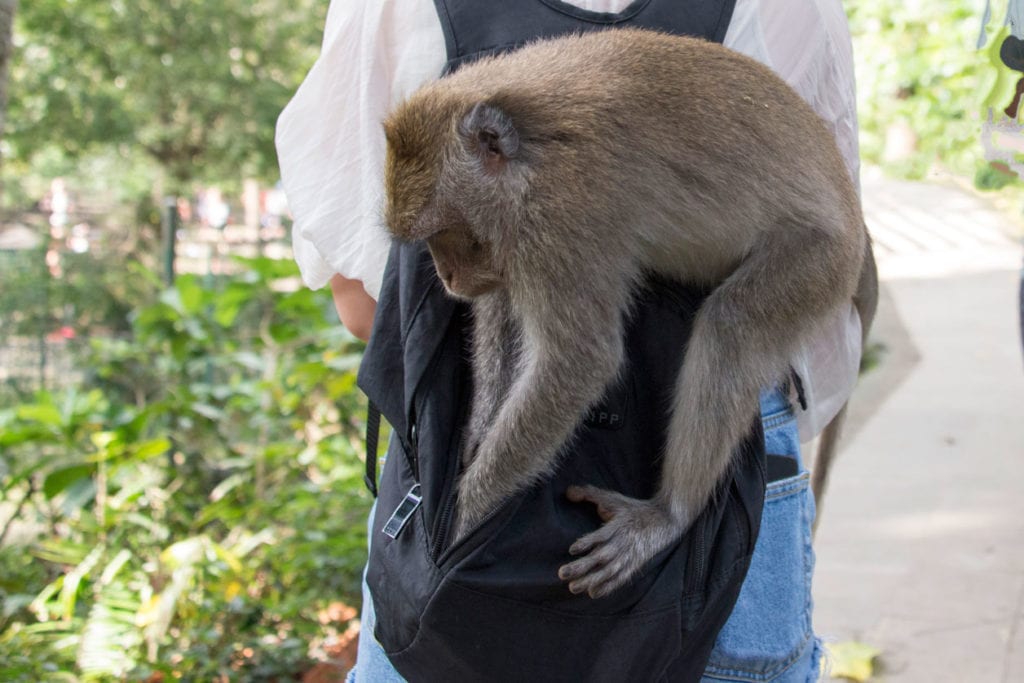 We spent about 2 hours here, during which we enjoyed monkeys in natural habitat and the lush jungle with long vines that decorated the bridges and temples. This is a good photo opportunity for a unique memory that should not be missed.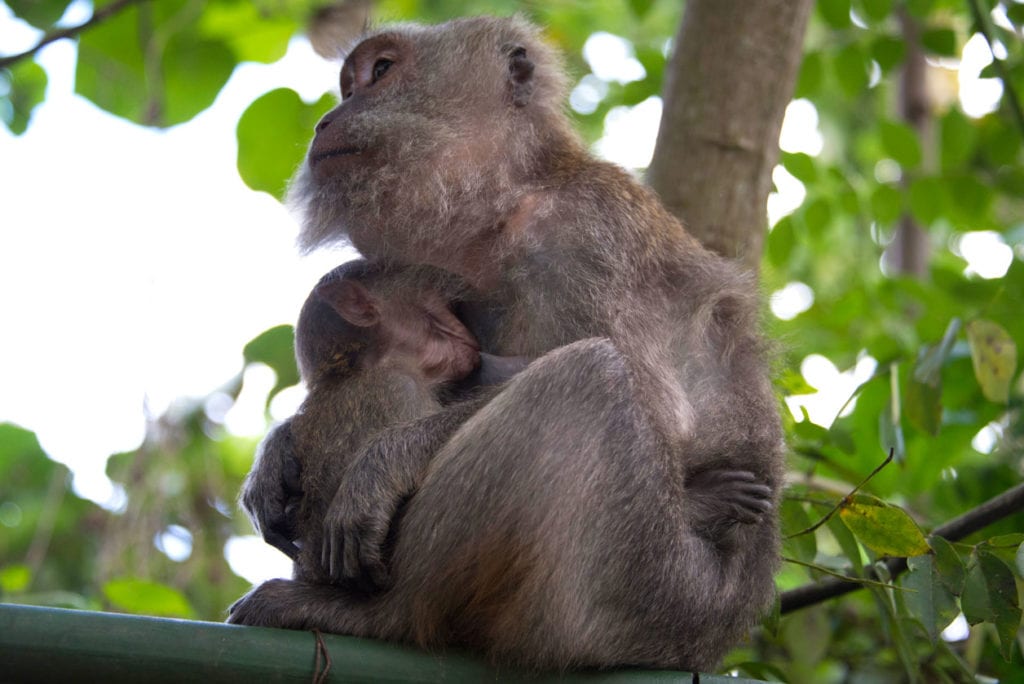 Monkey Forest Rules:
Don't touch or disturb the monkeys
Avoid eye contact with the monkeys
Don't hide food from the monkeys
Don't bring plastic bottles
Take care of your belongings
Don't panic, run or scream
Near area:
Near Monkey Forest there are many dining options, from western to local cuisine. About 500 meters from the forest is Bebek Bengil, a popular restaurant known for its speciality – roasted duck.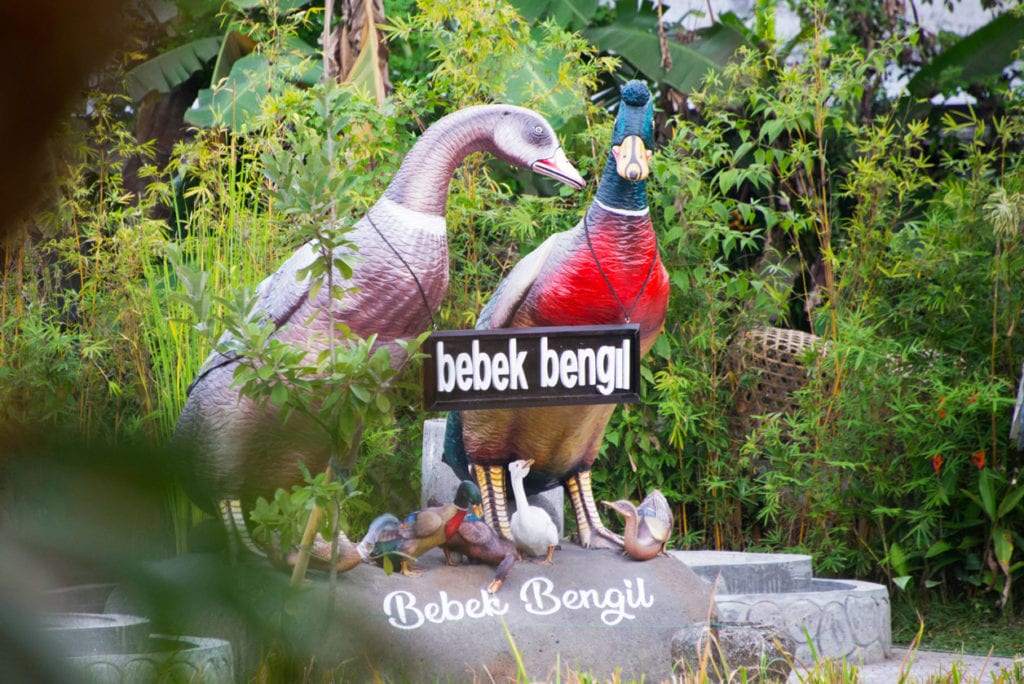 This is also a good area for a walk with the opportunity to explore the city and to buy souvenirs from the local boutiques.
If you are looking for other things to do in Ubud check the detailed guide.
Getting to Monkey Forest:
Being located just 2 km from the center of Ubud it can be reached by a short walk (keep in mind that it will be uphill) or by taxi/rideshare.
---
Information about entrance fees and opening hours can be found here.